PAIN SUPPORT JERSEY IS A GROUP RUN BY AND FOR PERSISTENT PAIN SUFFERERS, OFFERING PRACTICAL HELP, FRIENDSHIP AND ENCOURAGEMENT. 
OUR MISSION 
To promote the wellness of persons who are suffering from persistent pain and in particular, but not exclusively, those who have previously attended the Jersey Pain Management Centre, by carrying out such charitable purposes as will relieve their conditions of need. As a charity for persistent pain sufferers, the aim of PSJ is to offer a friendly environment where sufferers can meet regularly, share concerns, encourage one another, and improve their lives through guided exercise, mindful relaxation and further professional advice. We also aim through education and guidance to help our Jersey community understand what it means to be in persistent pain and how it affects families, employment and the island community in general. 
BENEFIT TO JERSEY 
There are about 10,000 people in Jersey who are affected by persistent pain. In association with the Pain Management Centre at Overdale, PSJ supports and organises, educational talks, community activity projects, gentle exercise, relaxation and mindfulness sessions for members on Tuesday mornings and an evening meeting once a month. The more activities and support we are able to offer improves the pain sufferer's quality of life. We know through feedback from the current members, that providing somewhere where sufferers can meet regularly in a friendly environment, share concerns, encourage one another, as well as improve their lives through guided exercise, relaxation and professional advice, is invaluable to them. 
PROGRAMME OF SUPPORT 
Our programme of support includes Gentle Exercise and mindfulness provided by professionals from The Pain Clinic. Educational talks on pain acceptance, medication and nutrition, introductory sessions from therapists to promote beneficial movement techniques i.e. Tai Chi and QiGong, and social island walks. We meet on tuesday mornings at The Kings Centre, Jersey Hospice. Alternate Thursdays we meet at Victoria Cottage Homes to share a cup of tea, enjoy games and craft activity. We are endeavouring to expand the programme to enable people who work to benefit from our meetings. 
A valuable therapy that a large number of our members benefit from is Hydrotherapy. We have access to 2 sessions a week during the day at the hospital, but we are very keen to expand this to include an evening session. 
This programme would not be possible without the support of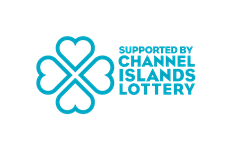 Our Chairman
Dr Chad Taylor answers your questions.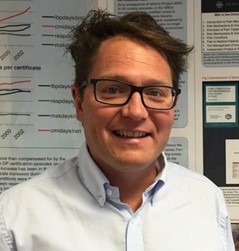 Anyone can join Pain Support Jersey – you don't even have to have pain – a loved one or close friend may be a sufferer. 
What is your role at The Pain Management Centre?
I am a full time Consultant in Pain Medicine and clinical lead of The Multidisciplnary Pain Management Team. I qualified as a doctor from The University of Manchester in 1990 and trained as a medical doctor and then an Anaesthetist. During my training I developed an interest in Pain Medicine and was appointed as a Consultant Anaesthetist with an interest in Pain Medicine in Blackburn in 1999. I moved to Jersey in 2003 as part of the expansion of Jersey's Pain service and worked closely with Dr Gari Purcell-Jones, MBE, developing the service further. When he retired I had the opportunity to devote all my time to Pain Medicine. Apart from my leadership role I assess patients to diagnose pain conditions, investigate as required and try and guide patients to the most appropriate treatments for them. I do (mainly spinal) injections usually for focal inflammatory pain and advise on medication trials. I also manage patients under the Back Assessment Clinic in conjunction with the Physiotherapy team who run this service – this is mainly for back pain and limb pain of spinal origin (e.g. sciatica).
What do you want to achieve as the new Chairman of Pain Support Jersey and why do you think such a group is important?
I want to help our charity raise the profile of this very common debilitating condition of persistent pain. About 1 in 5 of people in Jersey (about 10,000) have pain; which significantly impacts their day to day lives. It is largely unseen, hard to manage and misunderstood. Medical treatments are not hugely effective and on the whole patients have to learn how to manage their symptoms on their own. With guidance from The Pain Management Team they can learn to do this more effectively. Pain Support Jersey offer on going support, which is so important with a long term condition like this; in a warm, friendly and understanding way. It has been set up and is run by pain sufferers who understand what it is like to manage pain on a daily basis. 
How do you define persistent pain and what causes it?
Persistent pain is pain, which lasts for more than 3 months or lasts longer than we would expect given the natural healing processes. It can have many causes such as arthritis or nerve injury. A lot of the time though it is a neurological condition where our bodies natural defence systems have become sensitised and it is difficult to work out why. Pain is being produced but with little evidence of on going damage and harm. It becomes linked to our other defence systems such as our immune and hormone system. We find that the natural response to injury pain can go on and on and actually be a large cause of persistent pain.
Can everyone benefit from joining a support group?
Support groups are not for everyone. Sadly men seem to feel they would be of little use to them. However people in pain who join support groups to help with their continued self management seem to do better in the longer run. I would recommend at least giving it a try. 
How important is medication in controlling pain?
Medications are important in trying to reduce pain but are often not as effective as we are lead to believe. They need to be linked to good benefit and minimal adverse effects. They are much more powerful when used in conjunction with other techniques of managing pain. If they are ineffective they should be stopped. Tapering off the medication should be attempted under the guidance of your doctor every 3-6 months. 
There are a number of different types of medication used for persistent pain: anti inflammatories such as ibuprofen or naproxen; analgesics such as codeine or tramadol (although in persistent pain more potent drugs like morphine, fentanyl and oxycodone have not been found to be effective in the longer term and carry significant risks of harm); and neuromodulators such as anticonvulsant drugs like pregabalin and gabapentin as well as broad spectrum anti depressant drugs such as amitriptyline and duloxetine. It is important to seek advice from your doctor about the possible and appropriate medication treatments for your specific pain condition.
Apart from medication what other help is there for people in persistent pain?
Looking at the wider issues to do with pain is usually very important. How it interacts with other important aspects of your life and what you are able to do. Pain will often diminish a sufferer's activity and physical fitness. A physical exercise based rehabilitation programme can often reverse this and diminish pain in the longer term or at least enable people in pain to be able to do more. Specialist physiotherapists help train patients to manage this part of their care.
The way we feel, react to and think about pain can actually often cause more problems than they solve. People in long term pain can be very fearful about the future and their future suffering and have great difficulty living in the present. Negative emotions such as frustration, anger, depression and anxiety as well as a feeling of hopelessness can compound the problem of pain. Psychological techniques such as 'mindfulness' can be taught, learnt and practised and have been demonstrated to lower pain and improve psychological well being, in the longer term. Psychological support is offered by the Pain Management Service.
A number of long term pain sufferers loose their jobs because of pain. This is very bad for them from all sorts of perspectives: not just financially but physical and psychologically as well. The Pain Management Service Occupational therapy team try to enable pain sufferers to reach or maintain their career goals.
What message would you like to get across to Island GP's?
That Persistent Pain is a recognised long term condition in it's own right and now is no longer just a symptom of another disease or illness. That it is a serious condition, which causes severe disability if not managed appropriately. That with the appropriate support and guidance the disability can be significantly reduced with an eventual improvement in pain and quality of life.
Pain Support Jersey are a Non-Profit Organisation (N.P.O.) with the reference number 0732. We are a member of The Association of Jersey Charities No 370