PAIN SUPPORT JERSEY IS A GROUP RUN BY AND FOR PERSISTENT PAIN SUFFERERS, OFFERING PRACTICAL HELP, FRIENDSHIP AND ENCOURAGEMENT. 
Do you suffer from persistent pain? If so, read on as we can help you. Pain Support Jersey offers support in many ways but with one principal aim, to improve your quality of life.
Persistent pain inevitably colours
someone's
life. Work can be affected, social lives disappear, loneliness sets in, self-confidence takes a plunge, and life, in general, becomes less fulfilled. Every individual is, of course, different, but Pain Support Jersey offers everyone the opportunity to improve their lives, physically and mentally, despite the pain.
Who can benefit?


Anyone who has persistent pain, defined as pain which has lasted for more than three months. It may stem from arthritis, surgery,
fibromyalgia
, rheumatoid arthritis and various other causes. Many members have been to the Pain Management Centre at
Overdale
but this is not essential. You can just turn up.
How can people benefit?


The charity
organises
indoor and outdoor exercise classes, social events, mindfulness sessions, walks, craft opportunities, talks and hydrotherapy.
Exercise is so important for people in pain but is often the last thing they want to do because they lack confidence and are scared that it will increase their pain. But the right type of exercises can help significantly and the group offers suitable sessions run by professionals from the Pain Management Centre.
'
Living with persistent pain can lead to multiple movement problems including deconditioning, excessive muscle tension and fear of movement.  Pain sufferers can lose trust and confidence in their bodies and start to avoid activity and exercise leading to more difficulties with pain, low mood, isolation and vulnerability.  The goal of movement and exercise is to support pain sufferers in gently returning to activity and reducing their fear of harming themselves or their bodies by exercising and being active.'


- Julia Morris, The Pain Management Center
The Social aspects 
of meetings are also really important. Members appreciate the company of other people who understand just what they are going through and value the chance to speak to each other and the team. Pain can make people isolated and the group offers opportunities to meet people and forge new friendships. Most importantly, meetings are positive and uplifting. We laugh a lot!


Where and when do activities happen?


Every Tuesday at the King Centre at
Clarkson
House, Mont
Cochon
, members meet for two hours from 10.30 am. Meetings begin with a relaxed chat over coffee, followed by exercises run by the physiotherapists and an optional mindfulness session. Exercises are done at your own pace. There is free parking and no charge for your first meeting.
Every Friday in Coronation Park at
Millbrook
our outdoor Step Out sessions begin at 10.30am, come rain or shine. These are also run by physiotherapists, who ensure that members go at their own pace. The activities centre around the bandstand, where we meet, but make the most of the beautiful surroundings and fresh air.
On some Thursday mornings at Victoria Cottage Homes, Five Oaks, we invite pain specialists and other therapists to speak to members and friends of Pain Support Jersey on a variety of topics.
Walks are run throughout the year in different parts of our beautiful Island.
Hydrotherapy sessions are currently offered twice a week, though spaces are limited due to the size of the Hospital pool.
Social events such as pub lunches are well attended throughout the year, giving members the chance to get to know each other better and enjoy each other's company. Our Christmas lunch is always great fun.  
This programme would not be possible without the support of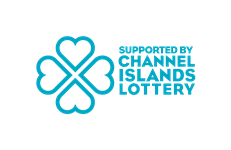 Our history:
Pain Support Jersey started out as a charity called SMILE in 2010. It was formed in line with UK charities of the same name but in 2015 changed its name to Pain Support Jersey and created its own constitution, printed in full at the bottom of this section.
Our mission:
To promote the wellness of persons who are suffering from persistent pain and in particular, but not exclusively, those who have previously attended the Jersey Pain Management Centre, by carrying out such charitable purposes as will relieve their conditions of need. As a charity for persistent pain sufferers, the aim of
PSJ
is to offer a friendly environment where sufferers can meet regularly, share concerns, encourage one another, and improve their lives through guided exercise, mindful relaxation and further professional advice. We also aim through education and guidance to help our Jersey community understand what it means to be in persistent pain and how it affects families, employment and the Island community in general.
Our associates
:
PSJ
is run in association with the Pain Management Centre at
Overdale
, whose physiotherapists and psychologists are involved in the weekly meetings. The leading Pain Consultant in Jersey, Dr Chad Taylor, is the group's chairman.  An interview with Dr Taylor can be found in the Meet The Team section on this website.
Our fees:
Members pay an annual membership fee which currently stands at £25 and £3 is paid at the Tuesday sessions. Most other sessions are free.
Please get in touch by phone, email, the website or post.
View our 
contact details.
Pain Support Jersey are a Non-Profit Organisation (N.P.O.) with the reference number 0732. We are a member of The Association of Jersey Charities No 370